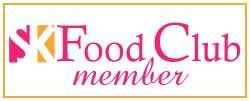 Hey All!! I received my box of Stacy's Pita Chips on Saturday. They were the Naked with Sea Salt Variety and I have to be honest, when I first tasted them I was a little unsure about them. My kids dove in and my husband really likes them. I thought they were a little plain. To me, they taste like a really good cracker. Then I decided to add some toppings and DANG! if that didn't change things up! I like that they stay crispy with a topping and I will admit that after munching on a few plain chips while adding the toppings, the untopped chips grew on me. They are really great as a healthy snack and would make a great appetizer! My kids helped me come up with topping ideas and we took a picture of our creations: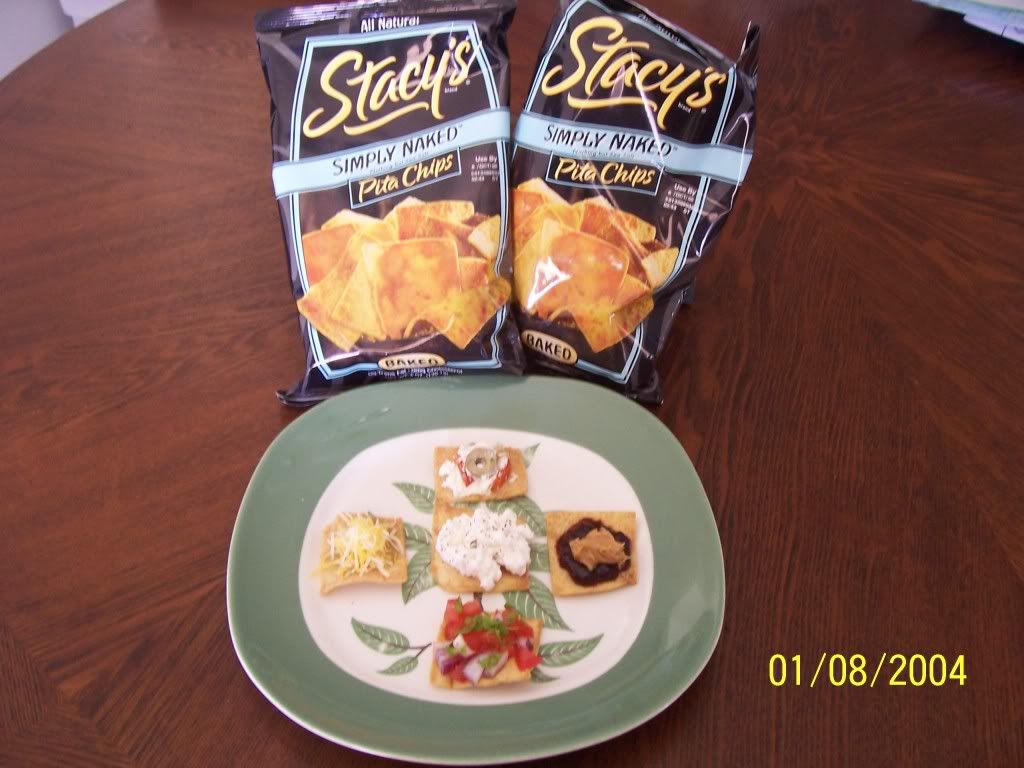 We tried them with Cottage Cheese (middle), Cream Cheese and Green Olives w/Pimentos (top), Peanut butter and jelly (right), Bruschetta style (bottom) and green chilis and grated cheese (left). Everyone had their favorite, I actually like them all.

Plain or topped, these are really good and healthy snacks. We are excited to try the Cinnamon Sugar flavor and will definitely be picking them up next time we hit the grocery store.